Who we are
Anji MTX is a new brand under the Anji Mountain umbrella focused on bringing innovative home gym products to consumers.

Since 2003, Anji Mountain has been sourcing and innovating the finest area rugs, chair mats, poufs and other home furnishings made from natural fibers and recycled materials. Style, quality, sustainability and affordability—these are the tenets that underlie their success and guide them into the future.
As a second generation family owned business, they have forged personal and lasting relationships with key factories in India and China and visit often. These trips are built around collaborating on new product ideas, reimagining packaging details to be more protective and less wasteful and extending their appreciation and breaking bread (or sharing roti) with the proud workers who make their exemplary products.
Although their team hails from all over the world, St. Louis is their home. They love its historic and quirky qualities including its great food, amazing architecture, thriving arts and music scenes, beautiful parks and a very supportive and collaborative business community. And some really nice people!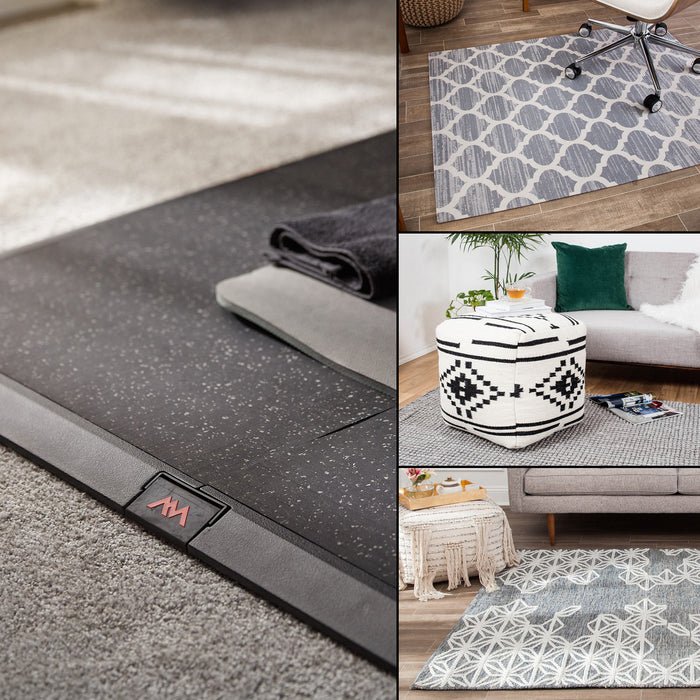 Our process
Innovation can come from anywhere. It can land with a notepad on a nightstand, be handed to you by a visionary customer or through a personal (and often lackluster) consumer goods experience. 
The Anji MTX Exercise Platform came from the latter. That poor experience kicked off our innovation process — a process of consumer learning, ideating, testing, iterating and prototyping — this wasn't rushed. It was long and thorough with more than a few speed bumps, but we think you'll appreciate the end result.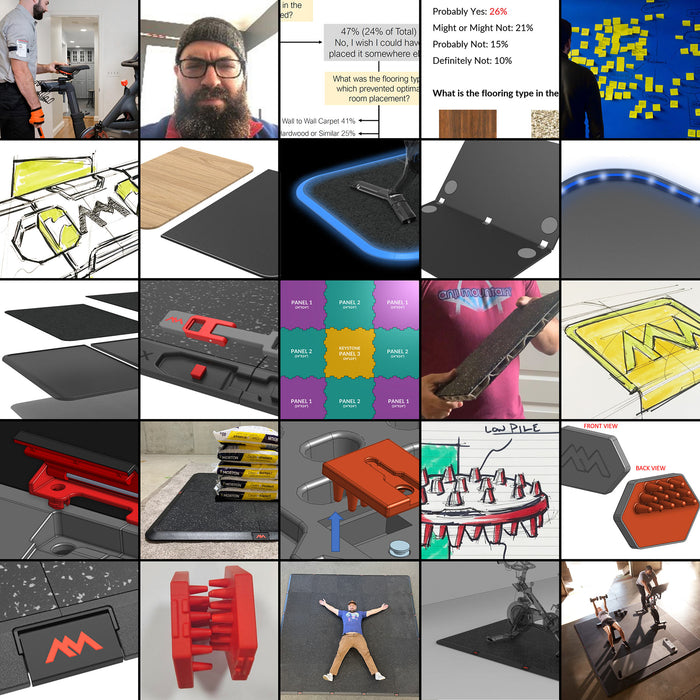 B-Corp
Certified B Corporations are leaders in the global movement for an inclusive, equitable, and regenerative economy.
We achieved this milestone through efforts around community building, a commitment to securing fair wages (both domestic and abroad), transparent business practices and layers of sustainability initiatives. 
We believe that associates, suppliers, and consumers are all equally important. People and profit can co-exist and it's more fun when they do.